JOIN THE SEEDSHEET AFFILIATE PROGRAM!
Seedsheet is gardening made easy! Our unique and customizable roll-out gardens help people grow the perfect garden, with over 80 plant varieties to choose from!
Want to help us spread the word about our amazing products and earn a generous commission on every sale you drive? 

Sign up and start promoting Seedsheet today via the link below.
https://seedsheets.refersion.com/affiliate/registration 
We can't wait to garden with you!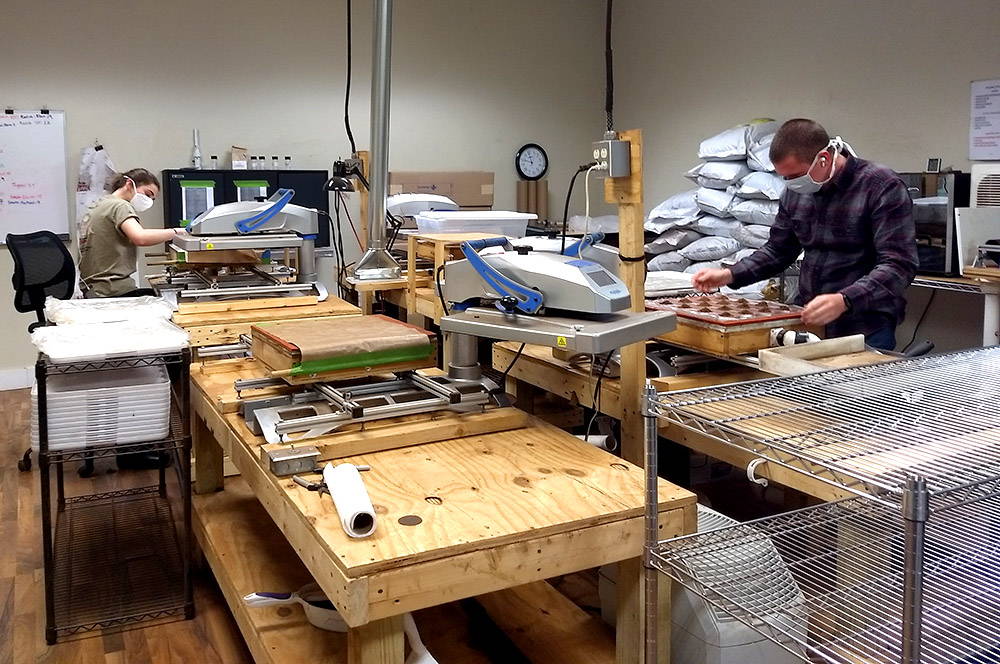 The exponentially increased interest in gardening has caused many seed suppliers to run out of stock, experience delays, or cease sales entirely to everyone except commercial farmers to ensure they can continue to grow our nation's food. While we as a company are extremely fortunate to be deemed an essential service by our Vermont government, several of our other raw material suppliers aren't, and we've had to navigate sourcing and transportation from new vendors. 
What are we doing about it?
This year we quintupled our production staff, hired six new customer service associates, and expanded production to triple-shifts 7days/week. We were limited in our production capacity due to social-distance guidelines, and couldn't simply add more employees to an already small space, so we extended our hours, added shifts, and switched to espresso blend ☕️🚀. As of 10/1/20 we have completed all of the order backlog and fulfilled all open orders, and satisfied all refund requests. Thanks to new investment capital, we are hard at work continuing to expand our team and replenish our inventory, and we have resumed our regular shipment schedules of:
-Custom Orders: Up to 2-week processing time due to custom fabrication (for faster shipping gift ideas we recommend these products!)
-Non-Custom Orders: 1-2 day processing time
Late plantings, cancellations, and refunds
We get it, as kids we all learned that April showers bring May flowers. However, we do specifically source the fastest-growing seed varieties possible, so it is entirely fine to plant a Seedsheet 1-2 months after you normally would start a garden. We also have a Greenthumb Guarantee, and we'll replace any failed pods free of charge. But, we also understand that as a country we are all in uncertain positions, and we are happy to offer refunds and cancellations if your order hasn't been manufactured yet. 
At the end of the day, our mission remains the same; to democratize gardening and empower anyone to grow healthy food at home. We have always emphasized health, and we will continue to make sure that our customers are getting the best gardening product possible, and that our employees can feel confident that they are coming to work in a safe environment. We thank your for your patience and understanding as continue to navigate this unprecedented situation. 
Thank you so very much, and we look forward to gardening with you! 👍🥕😷👩‍🌾🌿
Cam MacKugler
Founder